The proprietary program called Select GCR Pro makes market research easy.

Select GCR Pro brings websites and databases across the Nation to one convenient location. Hundreds of thousands of contacts with a couple clicks. All of your information on your personal dashboard with everything you need for government contracting.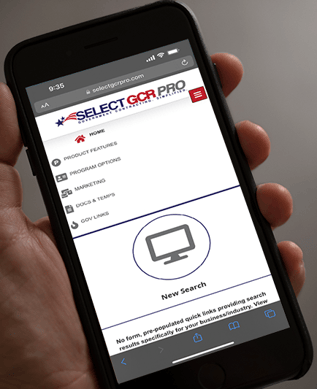 The program provides a wide variety of information related to Government contracting. Awarded contracts, open contracts, set aside contracts, recompete contracts, local Government contacts, and prime contractor contacts, everything is in one database. You can preform searches based on location, NAICS codes, and much more. Filter results to see exactly what you want to see. Save searches for quick and easy access.
For more information on Select GCR Pro, Click Here.
To register for your own Select GCR Pro account, Click Here.